High Quality Work

Quick Response

Punctual, Professional Staff

Outstanding Prices

Excellent Product
Mon - Fri: 8:00am - 5:00pm Weekends: By appointment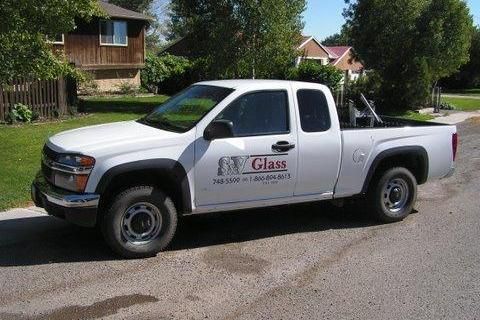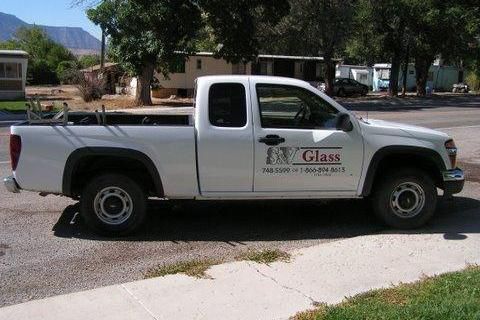 Are you in need of auto glass or residential glass repair services in Orangeville, UT?
S & V Glass has been in business for more than 30 years and we've proudly been there whenever our clients need auto glass work like windshield repair and chip repair. We offer professional windshield repair and chip repair for those little cracks and chips that occur on the road. When you have more serious auto glass needs, we provide windshield repair.
Superior quality installation is essential to your safety.
S & V Glass provides residential glass repair and installation. We also repair mining machinery as well as other heavy equipment. We take pride in our quality and service and can help you replace or repair any of your glass needs whether it's for your car or home.
We accept Visa and Master Card. For more information on how we are the company that's provided great auto glass and residential glass for nearly 3 decades, call us today!
A Price Auto Glass Dealer You can Trust
We tend to take for granted how much a windshield protects us from wind, rain and debris but other than making the drive more comfortable the windshield also protects the driver and passengers in some fairly unique ways. The windshield gives added strength to your vehicle and just like seatbelts and airbags, is an integral part of your vehicle's safety system. With a cracked or stone bruised windshield you compromise the structural safety of your vehicle in the event of an accident. If you have a chip, crack or other damage to your windshield you need to see a professional Price auto glass dealer right away.
The proper repair or replacement of a damaged windshield is important to the safety of you and your family. To ensure the job is done right the Price auto glass shop works with a team of trained technicians. If your car windshield has a small crack or stone bruise they may be able to repair it rather than replace the entire windshield but if you have a large crack you'll need to get the windshield replaced.
Rather than making a claim on your auto insurance you might want to consider handling the expense yourself if your budget will allow. No matter what you do, talk to an auto glass specialist first. Just be aware that if you do need to use your insurance coverage, you have the right by law to choose the Price auto glass shop you feel the most comfortable doing business with.
Price Auto Glass Shop: Auto Glass Expertise
You may not know what to expect if you've never had to have your vehicle windshield replaced before. It's really a simple process but it should only be handled by a knowledgeable Price auto glass shop. Don't allow a friend or relative try to convince you that you can save money by doing the job yourself. While the job may look simple enough, there is a specific procedure involved that could impact the safety of your car or truck. A Price auto glass technician knows what windshields and adhesives to use and will adhere to federal vehicle safety standards.
When you go to have your windshield repaired or replaced plan to be without your vehicle for at least a couple of hours. When you call them to make an appointment, you can confirm how long the Price auto glass shop will need to do the job. Keep in mind that some added time may be needed for the adhesive to set up. The specific adhesive and weather conditions can affect the curing time. Ask the Price auto glass shop how long you should wait before you can resume normal driving.
The Price auto glass shop technician will begin by checking your vehicle and then covering the interior upholstery and flooring to protect them from the adhesive or other potential damage. Before removing the old windshield he will remove the wiper blades, arms and windshield trim. He will remove the old adhesive and apply new adhesive to the windshield frame. Before installing the new windshield the Price auto glass technician will clean and prime the edges to ensure a proper bond to the vehicle. Once the new windshield is put in place, the wiper arms, blades and trim will be replaced and the windshield will be cleaned and inspected.
Price Auto Glass Dealer: Professionals at Work
Maybe you have a very small crack or stone bruise on your windshield and it seems a shame go to the expense of replacing the entire glass. Actually it's possible that you can have it repaired instead of replaced. Windshield repair is intended to prevent the spread of damage with the use of a special clear resin. There have been some substantial improvements in the materials and methods used in windshield repair and the process can make the damage nearly invisible. It's also possible that your insurance company will cover the cost of the repair. There are times when the damage may be beyond a repair but check with a qualified Price auto glass repair shop to discuss your options.
You can often find do-it-yourself windshield repair kits at your local auto parts store but keep in mind that this is not a job you should try to tackle yourself. These repair kits seldom work correctly and may only cost you time in getting the damage properly repaired. It doesn't take much for a small crack to work its way over the whole windshield. You'll have no other choice but to have the windshield replaced because once the damage spreads it is impossible to repair. So don't waste time with trying to fix the damage yourself. Contact the Price auto glass shop right away.
Price Auto Glass Dealer: Building Trust
Of course the Price auto glass shop handles more than windshield repairs or replacements. It's all about auto glass, just like the name says. The rest of your vehicle glass is not immune to damage. Rear windows and side glass might not be as prone as the windshield but a baseball hit out of the park, excessive heat or unfortunately vandalism and theft can leave you with some broken glass. But no matter the cause, if you need a rear or side window replaced, you know where to go. A dependable Price auto glass dealer can fix the problem for you.
Keep in mind that a damaged windshield can make your car or truck unsafe to drive. If the damage is minor you may be able to get it repaired, but time is of the essence to get it taken care of before the crack or chip begins to spread across the window. Once that happens you will need to have the windshield replaced. But whatever the case you can count on the Price auto glass shop to be there to help.
30 West 300 South Orangeville , UT 84537, US